Eve Online is full of stories.  I tripped across this tweet
I'm going to be telling some stories from the history of EVE Online at 3:30 on Sunday at PAX West so please come by if you can make it! It's always extremely fun getting to explain this apeshit video game for a crowd of newcomers. Join us!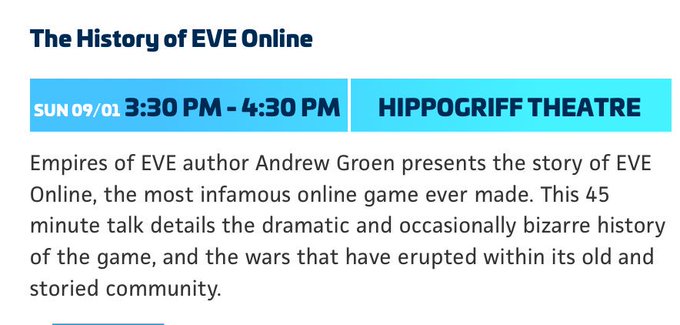 and this one
#EVEOnline
is more than just an online game. It's a way of life for the thousands of players who populate New Eden. We explore why this community of gamers is unlike any other:
denofgeek.com/us/games/pc-ga
and they got me thinking.
A dangerous practice, I know.
Eve is a game with many many stories.  From wars that may or may not have started of an insult to a players real life girlfriend to losing a player in the Benghazi raid.  Charities like Plex for Good, Broadcast for Reps, hell even my Operation Magic School Bus which has roots in Operation halibut and The Angel Project.
We have many betrayals and legends within the game and yet it always seems to come down to the same 'known tales'.  It is like summarising all of the Norse myths into 'Watch Thor'.  (side note, the original Norse myths are not for family content unless your families are vikings)
Eve IS different than most games because we are all in the same game, not an rp server or a pvp shard.  It all happens in the same game.  I saw a blog of Gamergirlconfessions but I doubt we will cross paths even though we both play ESO and as such we are far more unlikely to build stories and legends in that game.
Bottom line?
If someone asks you about Eve please tell other stories.  Oh sure mention B-R5 but tell YOUR stories, your hopes and dreams for the game and the fact that this game lets you have those hopes and dreams and they might even be possible.
fly it like you won it
m